Guitar repair and restoration has been a large part of Mountain Cat Guitars from the start. I have always felt that guitars in a guitar shop should play as well as they can. The routine maintenance of guitars while they are in our possession is very important to us. A proper set up is often the difference between a good guitar and great guitar.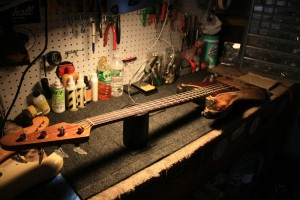 We offer a full range of guitar repairs on the premises. Matthew Favata is our house guitar tech and can handle most guitar repairs and electronic issues. We offer very quick turn around times, very competitive pricing. and real care for your happiness with the way your guitar plays and sounds. We enjoy working with each customer to get their guitar "Just Right". We also offer a wide selection of upgrades and after market parts and pickups that can make your guitar play and sound even better.
In addition to all this we also work with a wide array of extremely talented luthiers and guitar specialists who can provide services which cannot be done on the premises. From very advanced restoration jobs to refinishing, We know just the right repairman for the job.
Give us a call to talk about your guitar repair needs, all estimates are free and we look forward to working with you.
Repair Staff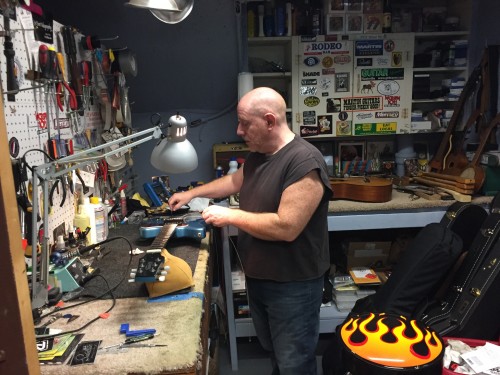 Matthew Favata
Matthew Started playing in '77 at 12 years old. "Ripped apart" his first strat ( copy) in '83 to install a humbucker…that began a longstanding need to " improve" all of his guitars, and make every one of them play as best as humanly possible… Refining his approach over the years led to servicing many local players and ultimately to renown vintage guitar shop, Toys From The Attic in White Plains ('98-'03).  Matthew has been with us for many years and we are very fortunate to have him working on our customers guitars and maintaining the shops inventory.  Our customers rave about Matthews set ups, he is one of those repair men who can just make a guitar play just like it should!!!!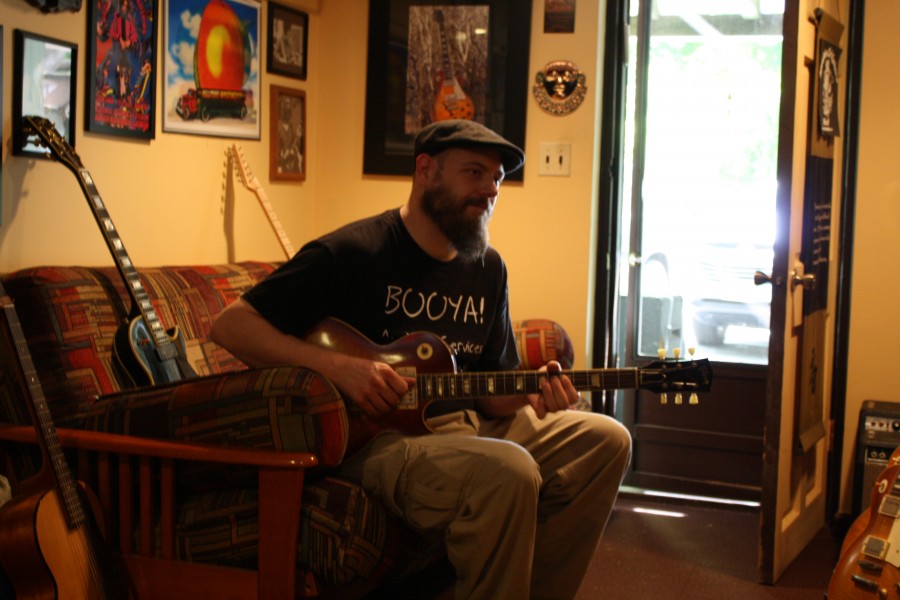 Jamie Simpson
We are very happy to now be able to offer amplifier repairs. Jamie Simpson From Booya Amplifier Services will be coming by regularly to pick up, drop off and do on site diagnosis of all amp problems. Many of the repairs can be done here in our shop, for more involved repairs or rebuilds Jamie will take gear to his shop and bring it back as quickly as possible.
You can also call and make an appointment to meet with him and discuss repairs or any of his amazing Custom built Booya Amps!!