The Hook Magazine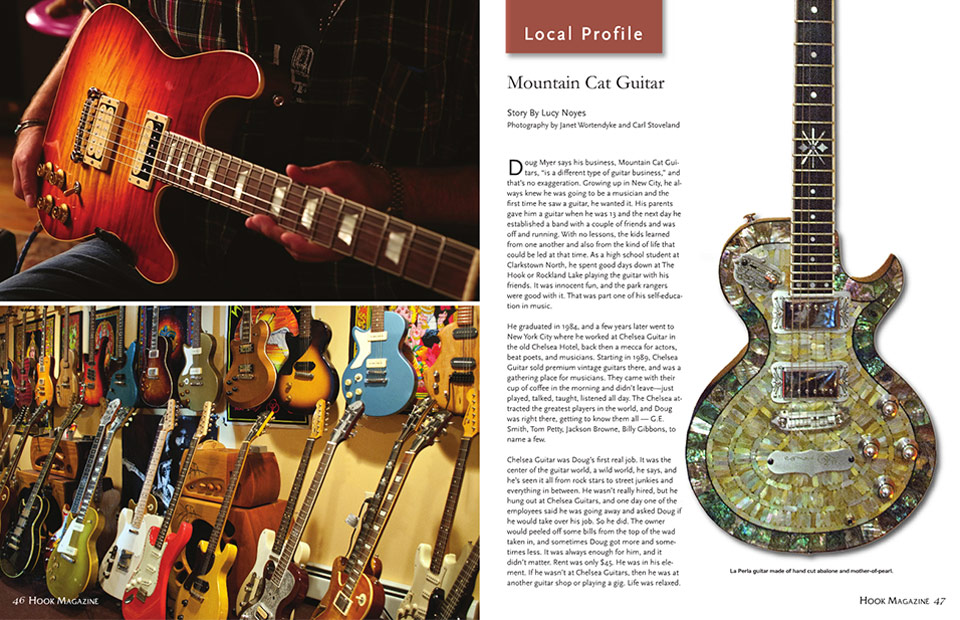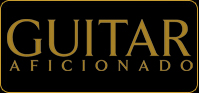 June 7th, 2012
By Tom Beaujour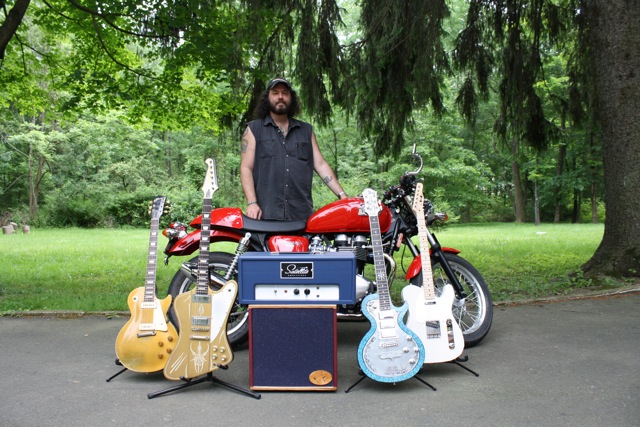 Doug Myers of Mountain Cat Guitars with the Triumph Thruxton and a few choice pieces form his inventory.
Welcome to the first installment of the Guitar Safari travel blog, in which I, Guitar Aficionado's editor-in-chief, will play hooky from work and ride an eye-popping 2012 Triumph Thruxton 900 around the Tri-State area to visit extremely cool guitar stores and shoot the breeze with their owners.
Today's ride takes me up the scenic and twisty Palisades Parkway, which travels up the Western bank of the Hudson River, onto the New York Thruway and then into beautiful Suffern, New York, home of Doug Myer and his Mountain Cat Guitars showroom, an appointment-only establishment that features vintage instruments and a mouth-watering selection of today's most-buzzed-about boutique creations by builders like Hahn, Teye, Protocaster, Potvin, Echopark and more.
Myers, who has sold guitars in New York for the better part of two decades, recently opened his new business after realizing that a storefront operation is not always the best way to sell instruments.
"I love selling guitars," Myers says. "But when I was in a retail environment with the phones ringing and people walking in all the time, it seemed like I never had enough time to talk to customers and really tend to their needs, figure out what they wanted and sell it to them. Now if I'm sitting here with an appointment and the phone rings, I just let it go to voicemail."
"It's also very difficult to sell boutique guitars in a store setting," he notes. "Casual, walk-in customers don't understand why they're more expensive than production-line guitars, and when you tell them that it's because they're better, they look at you like you're a Martian."
Mountain Cat Guitars features both vintage and boutique instruments
The Thruxton, as you'll see from the pictures that accompany this article, is a perfect match for the vintage and boutique guitars in Mountain Cat's inventory. With its combination of classic café racer styling and appointments, it nods reverentially to the past, as do any of these instruments. However, it knows modern performance and dependability can never be overlooked. Form is great, but only when married with function.
As I pull back onto the road after an afternoon of chatting and picking, the sky has darkened and rain threatens. I close my visor, point the Thruxton toward home, twist the throttle and challenge the pregnant clouds to a race … one that I luckily will win.